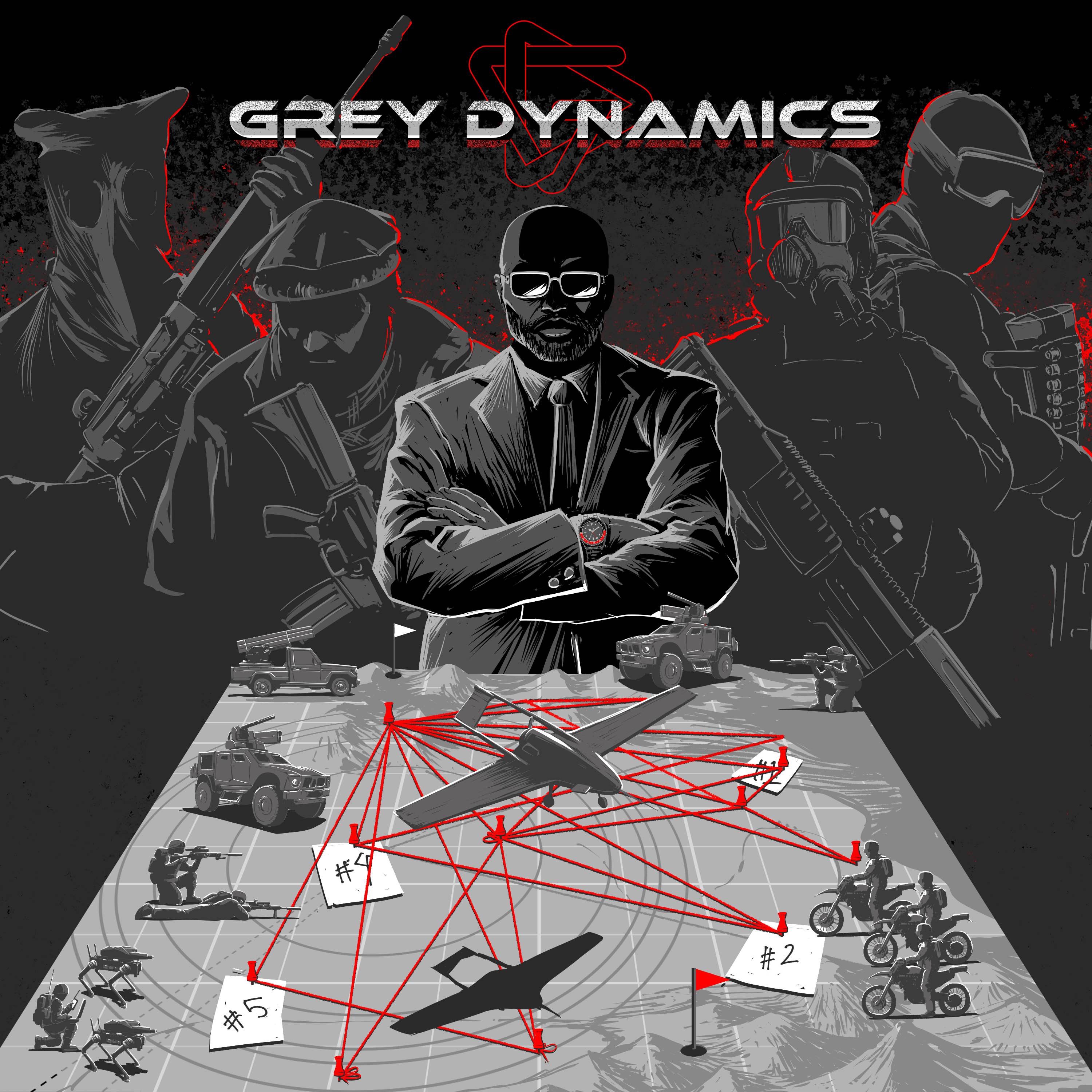 Grey Dynamics
---
Fri, 10 Feb 2023 17:00:00 GMT
Episode 22: Wagner PMC, Spy
Balloon

s & Spearfishing with Marcel Plichta
This week I caught up with Marcel Plichta. He is a PhD candidate at St. Andrews, Ex-DIA Analyst and a colleague. We discussed the details of the upcoming Grey Dynamics Intelligence course, some recent events, and what we have been into recently.
You can find Marcel Plichta on:
We spoke about
Update on Wagner Group (0:50)
Sahel Week (9:02)
Chinese Spy

Balloon

(15:41)
Russian & Iranian Spearfishing (19:00)
The Earthquake in Trkiye & Syria (22:32)
Details of the Grey Dynamics Training / Capability Development Program (25:15)
Underestimation of the spread of technology in Africa (31:15)
Useful Tools (35:34)
Cultural Recommendations (40:09)
Related Links:
The Grey Dynamics Podcast is available on all major platforms!
---
Hosted on Acast. See acast.com/privacy for more information.
---
SpyCast
---
Tue, 21 Feb 2023 12:00:00 -0000
The Espionage News Cycle A Conversation with SPYs Aliza Bran
Summary Aliza Bran (LinkedIn, Twitter) joins Andrew (Twitter;LinkedIn) to discuss her role as Media Relations Manager at the International Spy Museum. Aliza is a D.C. native and graduate of Washington University in St. Louis. What Youll Learn Intelligence The media and intelligence International Spy Museum Artifacts Espionage fact vs. fiction The history of The International Spy Museum Reflections Creativity & Ingenuity Growing up in the DMV And much, much more Episode Notes Aliza Brans passion and excitement for the world of SPY is contagious. Around the office of the International Spy Museum, Aliza is known for her cheerful demeanor, quick wit, and intensely creative mind. Shes been working at SPY for six years now, four of those years as our Media Relations Manager. How does Aliza navigate the ever-changing media landscape and represent the International Spy Museum on this worldwide stage? What are Alizas favorite memories, artifacts, and exhibits from SPY? What makes her love this work so much, and what skills do you need to build a career in media relations? Tune in to find out. And Aliza has been particularly busy these past few weeks covering the news surrounding the Chinese Spy
Balloon
. For a taste of Alizas work, find articles and video on the subject that she orchestrated here, here, here, and here. Quote of the Week Part of it for me is knowing that we live in a very polarized world right now and I want to have a sense of our full audience, which is everyone. So I'm going to look at stories, places that aren't natural fits for where I tend to go. Because if people go there to read the news, I want to know what they're reading, I want to know what interests them. I want to know what people are excited about, worried about, looking at. Aliza Bran. Resources *SpyCasts* My Life Looking at Spies & the Media with Paul Lashmar (2021) *Beginner Resources* What is Media Relations?, Nancy Shenker, ClearVoice (2021) [Blog Post] Paid vs. Owned vs. Earned Media: What's the Difference?, Indeed (2021) [Article] Books The Good Assassin, S. Talty (Mariner, 2020) The Alice Network, K. Quinn (William Morrow, 2017) Articles Deadly Women, Dirty Laundry, and a Shootout With The IRA, Reaper Feed (2020) Video Former CIA Operative Explains How Spies Use Disguises, WIRED (2019) Meet a Former CIA Chief of Disguise, Atlas Obscura (2020) Alias, ABC (2001-2006) Artifacts from SPYs Collection Scrotum Concealment Aston Martin DB5 Iron Concealment Device *Wildcard Resource* Check out the Refinery29 article that features Alizas SPY expertise applied to the collection and analysis of Taylor Swift-related intelligence.
---
Tue, 22 Aug 2017 11:00:00 -0000
From the Vault: Civil War Overhead Recon, An Interview with Dr. Jim Green
Because everyone else is going eclipse crazy, we thought we would re-post SPY Historian Vince Houghtons interview with one of the tops guys at NASA, Dr. Jim Green. Greens day job is Director of the Planetary Science Division at NASA. In his spare time, he has become one to the top experts in Civil War
Balloon
reconnaissance.
---
Mon, 23 Jun 2014 15:30:00 -0000
The Beginnings of US Overhead Reconnaissance
The development of overhead reconnaissance technology is one of the most important if not the most important advances in the history of intelligence. Policymakers today use IMINT from spy planes and satellites in their daily assessments of global threats, but did you know that overhead reconnaissance technology predates the advent of powered flight? SPY Historian Vince Houghton is joined by Dr. Jim Green, Director of the Planetary Science Division at NASA, to discuss Civil War
Balloon
reconnaissance. Dr. Green, an expert in the field, explains the role of
Balloon
s in the greater Union strategy, their impact on the war effort, and the numerous and significant innovations developed by Union aeronauts (including the first aircraft carriers!). This interview took place May 30, 2014
---
Fri, 13 Jan 2012 16:00:00 -0000
Intelligence and Espionage in the U.S. Civil War
Spies, cavalry, and telescopes were the traditional intelligence tools available during the Civil War, but there was also cutting edge high tech: the telegraph and the observation
Balloon
. How did Civil War generals combine these to help make strategic decisions? As we observe the 150th anniversary of the Civil War, SPY Historian Mark Stout discusses this question with Professor William Feis of Buena Vista University, the author of Grants Secret Service: The Intelligence War from Belmont to Appomattox.
---